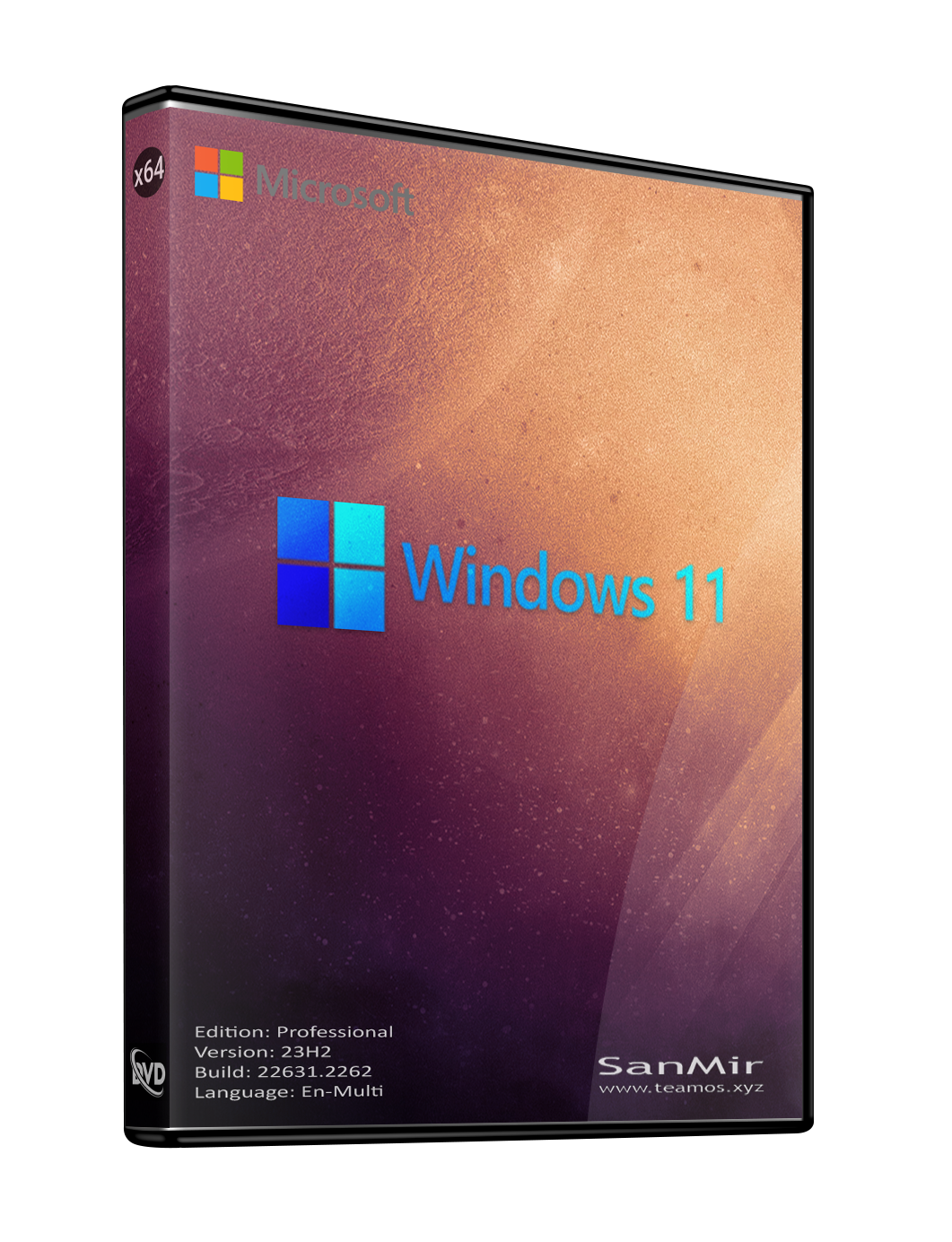 Description:
Windows 11 22631.2262 is a preview build of the upcoming version of Windows 11, which is expected to be released in the second half of 2023. It is part of the Windows Insider Program, which allows users to test new features and provide feedback to Microsoft before they are widely available.
This build introduces some new features and improvements, such as:
A new homepage in Settings that offers a dynamic and personalized experience with interactive cards that represent various device and account related settings.
Additional backup and restore capabilities to make moving to a new device easier and help app developers retain users across this new device transition.
Changes for Cast, File Explorer, Dynamic Lighting, and more.
General Information:
OS build: 22631.2262
Version: 23H2
Arch: x64
Lang: En-Multi
Author: SanMir
Compression: ESD
ISO Size: 4.7GB
Activation: HWID – needs internet connection
KMS38 – without internet connection
Note:
This is based on the original ISO of Windows 11. Nothing has been removed or added.
The author only implements the bypass of all the requirements.
This build can be used in all types of installation, the same as the original. Can be used in Dynamic upgrades and Dynamic updates.