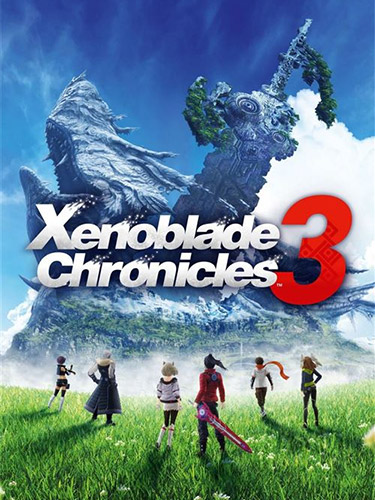 Xenoblade Chronicles 3
v1.1.0 + Wave 1 DLC + Switch Emulators + Essential Mods
Release Date: July 29, 2022
Genres/Tags: Action, Adventure, RPG, Japanese, Third-person, 3D
Developer: Monolith Soft
Publisher: Nintendo
Platform: PC [Repack]
Engine: in-house
Steam User Rating: eh, no, Switch has no Steam
Interface Language: English, French, Italian, German, Spanish – Spain, Japanese, Korean, Simplified Chinese, Traditional Chinese
Audio Language: English, Japanese
Crack: Ryujinx/Yuzu Switch Emulators
Minimum requirements:
Operating System: Windows 7/8/8.1/10 (x64)
Processor: at least 4-cores i5
RAM: 8 GB
Video Card: Nvidia GeForce 970
DirectX: 11
HDD Space: 14.7 GB (17.4 GB during installation)
ATTENTION! The minimum size of the repack is 8.3 GB, read repack features section for details.
Screenshots – click to enlarge If you don't see screens – disable your adblock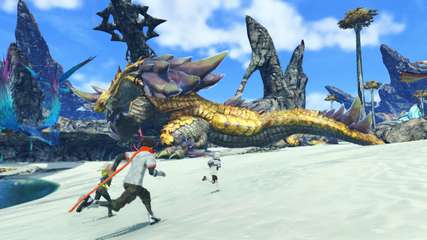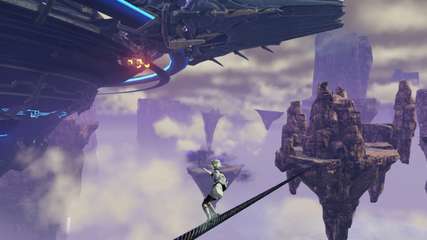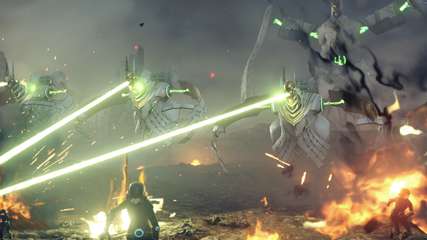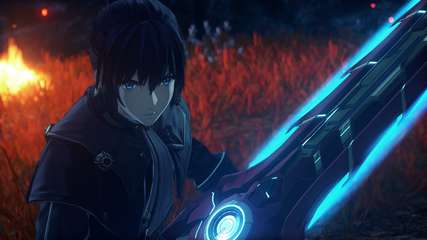 Description:
Live to fight. Fight to live.
Join Noah and Mio, members of the two opposing nations of Keves and Agnus, on a heartfelt journey through a warring world with a dark secret. Traverse massive, fantastical landscapes and master seamless real-time RPG combat as you expose the true enemy pulling the strings.
Game Features
Make your approach: Draw your weapon when encountering an enemy to seamlessly enter battle. Make your approach to attack automatically, then harness powerful abilities called Arts to strive for victory. Freely swap the character you are controlling to fit your combat style and strategy.
Be smart. Use Arts! Special attacks known as Arts are unique to your character's Class and their Ouroboros form. Keep proper positioning in mind to maximize their power, letting some strikes deal higher damage or apply debuffs.
Unleash a powerful Chain Attack: You can link multiple attacks with stunning Chain Attacks to devastate enemies. Continue landing successive blows to unleash a massive strike of your choosing.
Tailor your party: Customize your characters with Classes, Arts, gems, and accessories at any time to create a party that suits your style and needs. Max out a Class Rank to earn its powerful Master Art.
Pair up and fight as one: By joining together in battle via Interlinking, specific pairs of characters in your party can fuse to become a fiercely powerful creature known as an Ouroboros. Change who's in charge to modify the form and Arts of the Ouroboros to fit your approach.
Strike an unlikely alliance: These fate-defying soldiers on opposite sides of an unending conflict must shelve their mutual distrust and work together to learn the truths of their world.
Explore a rich and massive world: Forge your own path across stunning sci-fi landscapes brimming with discoveries. Scour the world to find new locations, items, treasures, and unique monsters. Along your journey, you may even notice a few familiar sights…
Repack Features
Based on Nintendo Store digital release: 14,809,361,344 bytes, thanks to Hermietkreeft!
Update v1.1.0 (70 MB) applied over; Wave 1 DLC (Additional Items + Color varirations of outfits) is included and activated
Ryujinx (v1.1.203.0, August 2, 2022, 43 MB), Yuzu EA (v2887, August 2, 2022, 59 MB), Yuzu Mainline (v1119, August 1, 2022, 107 MB) and older Yuzu Mainline (v988, April 17, 2022, 113 MB)
Test all four emus and use the one which performs better on your system
Switch Firmware v14.1.1 (321 MB) added as a requirement for Ryujinx
Playing XC3 for long hours on Yuzu might make it crash due to possible RAM leaks. It is highly suggested to keep saving your in-game progress whenever possible
Changing emu settings of any 1 Yuzu emu will permanently change settings across all available Yuzu emus. So tread carefully!
2 essential mods added and activated for all emus: 60 FPS and ResQuality
To enable the 60FPS mod in-game, press[L+A] buttons together. This mod may crash your game during cutscenes, so it's recommended to skip the cutscenes or disable the mod by pressing [L+B] buttons together
Resolution scale for XC3 does not work properly and it causes performance/graphic issues in-game. To fix this, use preset mods from "_2X-Res Preset Mod" or "_4X-Res Preset Mod" folders. These preset mods also disable motion blur and dynamic resolution & fix color reduction, thereby making the game look better
You can easily apply any of the provided mods by simply launching the emu of your choice, then right-click the game shortcut and select the "open mods location" option. Copy and paste your desired preset mod folder in the file explorer window that appears after
To boost performance on Yuzu emu, as soon as you get into the game press 'ctrl + u' to remove fps lock and subsequently unlock more FPS. (You can see the unlocked status next to your FPS counter)
To boost performance on Ryu emu, disable the V-sync option either before boot up or while playing to see the FPS difference. (Screen tearing may happen, so beware)
100% Lossless, but NOT MD5 Perfect: encryption was removed for better repack size
NOTHING ripped, NOTHING re-encoded
Selective Download feature: yoy may skip downloading and installing of either English or Japanese voiceovers; make sure you have the downloaded one enabled in game settings before starting the story
Smaller archive size (compressed from cumulative 14.6 to 8.3~9 GB, depending on selected components)
Installation takes 5-10 minutes
After-install integrity check so you could make sure that everything installed properly
HDD space after installation: 14.7 GB (17.4 GB during installation)
Language can be changed in emulators settings
Use older build of Ryujinx from "_Ryujinx Windows 7" folder to play on Windows 7, if the included build doesn't work for you
At least 2 GB of free RAM (inc. virtual) required for installing this repack
Repack by FitGirl