Windows Server 2022 with Update AIO (x64)
Program version: 10.0.20348.469 / v22.01.12
Official site: MS
Build author: adguard
Interface language: English, Russian
Treatment: not activated
System requirements:
Processor: 1.4 gigahertz (GHz) or more.
Free hard disk space: 25 gigabytes (GB).
Description:
The assembly is based on the original images from MSDN. Updates up to January 11, 2022 have been integrated, and SmartFix 2.4.2 and Microsoft DaRT have also been integrated. There are no cosmetic changes and nothing has been cut!
Build Features:
– Integrated updates for January 11, 2022;
– .Net Framework 3.5 included (including 2.0 and 3.0);
– Integrated SmartFix 2.4.2, Microsoft DaRT in winre.wim and boot.wim;
– The systems were not in audit mode.
List of windows editions available for installation:
Windows Server 2022 Standard (Server Core Installation)
Windows Server 2022 Standard (Server with a GUI)
Windows Server 2022 Datacenter (Server Core Installation)
Windows Server 2022 Datacenter (Server with a GUI)
Azure Stack HCI (Server Core Installation)
Screenshots: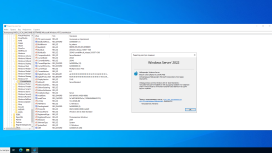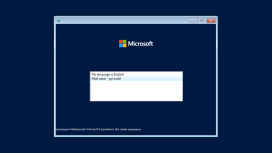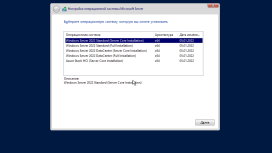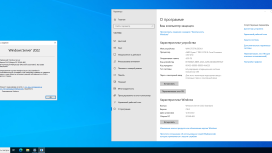 Checksums:
en-ru_windows_server_2022_with_update_20348.469_aio_10in1_x64_v22.01.12_by_adguard.iso
MD5: eda6d82102b119d9e5ed201f83d386a1
SHA-1: 80faa35fffabb9180fa7814a7669ee71b86ad2d6
SHA-256: 916e19a7d10ec7e2929a8b8091eb3340fa65f4daecac83c7635227d2dfc21d14