---
DarkStar Red Pro Office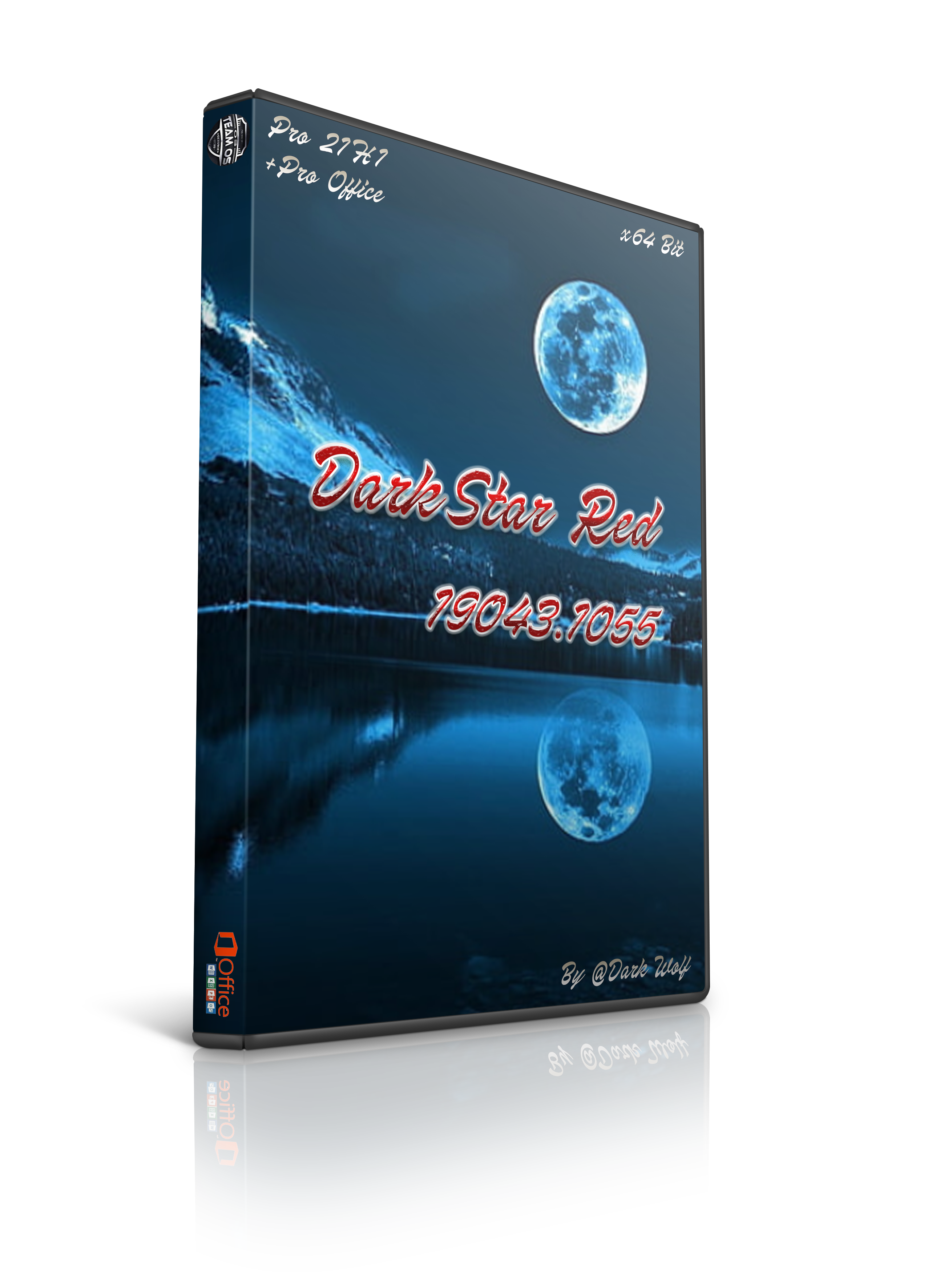 ​General Information:
OS Name: DarkStar Red Pro Office
Version/Build: 21H1.19043.1055
Architecture: x64 (64 Bit)
Size: 11.6GB
Language: English
Author: Dark Wolf / TeamOS
Compression: WIM max compression
Activation: Fully Activated + Activator on Desktop in case of failure
*To ensure activation, make sure your internet connection is working and you are not behind a service like a VPN, proxy, or any other similar service.
Requirements:
Processor: 1Ghz or better
RAM: 2GIG or more
Minimum Hard Drive Space: 40GB
*This OS is large, taking a total of 37GB when fully installed, so be sure you have space!
Graphics Card: DirectX9 capable or better
Description for Windows 10:
Assembly made on the basis of the original images from MSDN. Included in the distribution Net Framework 3.5 (includes the .NET 2.0 and 3.0). The system is completely on the original installer.
Note: Clean install is recommended with this OS.
Download Version
Download Only
Additional info for other features:
To use touch, you need a tablet or a monitor that supports multitouch.
To access the Windows Store and download apps, you need an active internet connection and a screen resolution of at least 1366 by 768.
To snap apps, you need a screen resolution of at least 1366 by 768.
All current updates as of 6/14/2021 integrated
Also includes all current Defender updates and Microsoft Visual C++ x86/x64 preinstalled
Pre-installed Applications and runtimes:
Microsoft Office Professional Plus 2019 Updated to Version – 16.0.14026.20270 and Activated
Adobe Acrobat Pro Dc 21.005.20048
Adobe Photoshop 2021 22.4.2.242
Internet Download Manager 6.38.25
CCleaner Pro 5.78.8558 activated
FireFox 89.0
Google Chrome 91.0.4472.106
Opera GX Stable release 75.0.3969.285
IOBit Unlocker 1.2.0.1
7Zip 21.00 Alpha x64
Lightshot 5.5.0.7 – A fast and light screenshot app
StartIsBack++ 2.9.13 + over 300 extra custom orbs preinstalled in orb folder
Media Player Classic – Black Edition 1.5.6.6000
UltraUXThemePatcher 4.1.1.0 – You can install custom themes
WinRAR 6.00 x64 Activated
Microsoft DirectX installed – you can play the games that require it
Microsoft Visual C++ Hybrid pack x86/x64 installed
Java 8 Update 291 8.0.2910.10
Adobe AIR 33.1.1.385
Adobe Flash Player 32.0.0.465
K-Lite Mega Codec Pack 16.2.5
VLC Media Player 3.0.14 – Play the media you want.
VMWare Workstation Pro 16.1.1 build 17081498 Lite activated – Test out any OS you wish.
uTorrent 3.5.5.46010 Add free edition
WinAmp 5.8 installed – play your favorite music files.
Rainmeter 4.4 beta r3404 + RainformerAIDA64 skin added
OldNewExplorer – located in the root of your C:\ drive
Features installed/enabled:
.Net 3.5
.Net 4.8
Legacy Components
Media Components
Removed Components:
Nothing. This is the full Windows 10 OS.
Disabled Components:
Disabled ads
Disabled UAC
Disabled Automatic Maintenance
Disabled blur on sign-in screen
Tweaks applied:
Classic Personalization (Win 7) Control Panel applet Enabled
Admin tools context menu enabled
Manage context menu enabled
Task Manager context menu enabled
Classic Personalization Desktop Context menu enabled
Control Panel Desktop Context menu enabled
SFC /scannow Desktop context menu enabled
Kill not responding tasks Desktop context menu enabled
Windows and App mode context menu enabled
Restart/Shutdown context menu enabled
Snipping Tool context menu enabled
Windows Update context menu enabled
Take Ownership Context menu enabled
Open cmd prompt / cmd as Admin / Powershell as Admin context menus enabled
Increased wallpaper quality to 100%
My Computer on Desktop
Control Panel on Desktop
User folder on Desktop
Changed CMD text color to Bright Cyan
All NFO files open with notepad
Note:
On first boot, ASUS Red theme is active, and wallpapers are set to rotate every 10 minutes. The iconpack DeathStar Red is also fully installed. There is also 61 themes preinstalled for you to choose from, and you can add more custom themes if you wish.
OldNewExplorer is active on first boot. You can adjust it's settings by going into C:\OldNewExplorer and look for OldNewExplorerCfg.exe –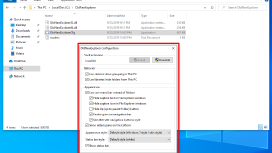 Also added Extended GodMode, WinAreo Tweaker and a few icon packs in the Extras folder on the Desktop.
Checksums: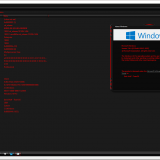 Direct Download | pepofile.com
Direct Download | upload-4ever.com
Activator for Windows N Office AIO
Downloader, Extractor, Rufus, N ISO
DarkStar Red Pro Office – Windows 10 Pro 21H1 19043.1055 x64 Pre-Activated_ ZcTeam
---